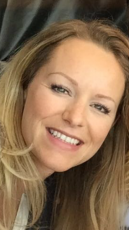 Roos van Eck
Rosalie van Eck
BSc Physical Therapy
BSc Animal Physical Therapy (2016-2018)
Jack Meagher Equine Sportsmassage
Equestrian Flexchair Trainee
Welcome to the fascinating world of Science & Equine. My name is Rosalie van Eck and I currently work as a physical therapist in the Netherlands. At a very young age my love for animals, especially horses and dogs, was evident. By becoming an Animal physical therapist my life purpose is to help horses and riders in the best possible way I know.
Problems in the musculoskeletal system are my area of interest. For the past few years I have treated horses and humans with triggerpoint therapy according to the techniques of the late Jack Meagher. Treating horses together with training riders on the Flexchair I aim to establish harmony between horse and rider on both physical and mental level.
Being a part of the new generation of physical therapists, I strongly believe in bringing practice based and evidence based together. Fortunately the last few years a lot more research is done regarding the equine species. Joining Equine & Science I want to help share this important knowledge!